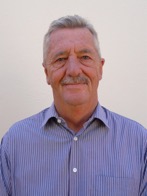 Paul Johnston is a highly experienced Human Resources and Employee Relations Practitioner who offers practical, effective and ethical solutions to a wide variety of HR issues. Paul has over 30 years' HR experience covering HR Management, Business Partnering, Employee & Industrial Relations, Change Management and Policy development. Functional solutions are underpinned by strong commercial awareness, positive values and content integrity based on thorough client need and impact assessment.
Services
Discipline and Grievance
Investigations and suspensions, enquiry preparation and chairing, appeals and special separations. Poor performance and incapacity management.
Company Restructuring & Redundancy
Scoping changes and developing employee communications. Consultation and documentation. Change implementation and dispute management.
HR Generalist Solutions
Employment legislation compliance, Employee Records and documentation management (POPI). HR Policies and procedures.
Employee and Industrial Relations
Employee consultation, unionisation and wage negotiations. Strike management & dispute resolution. Successful IR is an extension of leadership behaviours, company values and employment policies and practices.