Custom Shower Design & Installation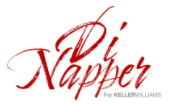 Executive Financial Adviser
Floors, Blinds & Outdoor Solutions
IT Services & Internet Access

Plumbing, Solar Water & Heating
We are a group of professional business owners that share valuable information about our business experiences, whilst building contacts, resulting in successful referrals for our members! 
The Business Connection meets every Wednesday morning for breakfast at "Gourmet Junction" in Westlake Square.
Please feel free to contact any of the members in the group should you require their services.
If you would like to join the The Business Connection, read more about Becoming A Member.